Beauty & Self
Books & Music
Career
Computers
Education
Family
Food & Wine
Health & Fitness
Hobbies & Crafts
Home & Garden
Money
News & Politics
Relationships
Religion & Spirituality
Sports
Travel & Culture
TV & Movies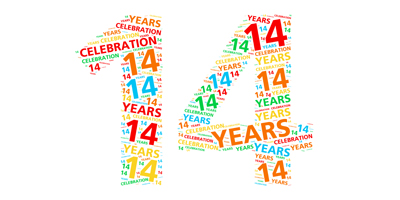 14th Anniversary
BellaOnline celebrates its 14th anniversary! Thank you to everyone who supports independent authors and writers!

Laborers in Art - 19th c France
Art Appreciation - Camille Gizzarelli, Editor

The strong connection between literature and art brought us French novelist Emile Zola and friend Edgar Degas. I will discuss Degas and other French artists who painted laborers.




Valentine's Sandwich Meal Ideas
Sandwiches - Connie Mistler Davidson, Editor

Some people go all out for Valentine's Day. What if you want something simpler at home? It needs to feel like an occasion, but putting together a lovely sandwich meal doesn't have to take a lot of time or break the bank. Here are ideas for special sandwich meals. Hot links lead to the recipes.




Big Stone Gap Film Review
Drama Movies - Angela K. Peterson, Editor

Ave Maria Mulligan, single and proud at 40 years old, faces a crisis when her mother dies and a family secret is revealed. Adriana Trigiani wrote and directed this film, based on her best-selling novel "Big Stone Gap".




Red Orchids and Valentine's Day
Orchids - Anu Dubey Dharmani, Editor

Out with the old, in with the new. On Valentine's Day, bring a change and try red orchids. Here is a list of some beautiful orchids with red coloured flowers for you.




Choosing The Right Cruise Itinerary
Cruises - Nancy Schretter, Editor

Today's cruise lines offer a wide variety of cruise itinerary options. The vast array of itineraries can make it confusing when trying to narrow down your choices, however. If you're trying to select the best cruise itinerary, here are seven questions to help you zero in on the right fit.




Spritz or Dab? How do you like your Perfume?
Fragrance - Juliette Samuel, Editor

You will never run out of options when it comes to essential oils. Having a bottle or two or three, at home can leave you with lots to experiment with: soap, body scrub, lip balm, lotion, shampoo and conditioner ... Learn more about dabs and spritz with essential oils


| Google+ |
E D I T O R R E C O M M E N D E D
Low Carb - First Two Weeks


Get instant access to step by step instructions, handy tips to get you through the rough spots, background information on low carb dieting, and more.
Burt´s Bees Tips & Toes


This kit is the ultimate solution for those with dry skin. Pamper your body from head to toe with the moisturizing, natural products included in this travel size kit.
Total En Salud


Android and iOS health app for Spanish speakers. Easy-to-understand, engaging health information to transform lives, enlighten, and empower.